Greater Kansas City Bass Workshop – July 7-11
Open to all levels of Bass players!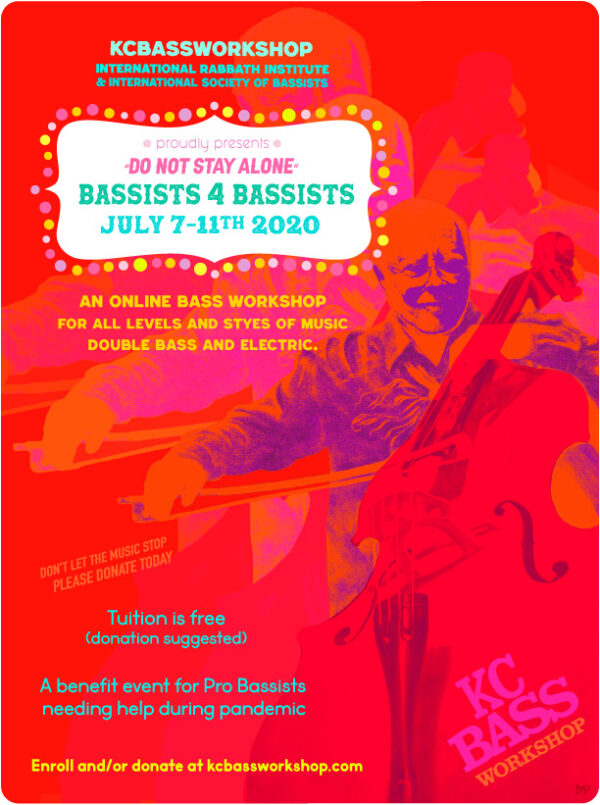 The KCBASS WORKSHOP
International Rabbath Institute &
International Society of Bassists  proudly present
Bassists 4 Bassists
"DO NOT STAY ALONE" – Francois Rabbath
Don't miss this once in a lifetime event! 
Tuition is Free – A donation is suggested as many of the faculty are donating their time and art to raise money for the bassists that are financially hit hardest by the pandemic. Please consider making a donation to let your fellow bassists know they have the support when they need it most. The Bass family pays it forward!
KCBASS is always in loving memory of George Vance.
CLICK HERE DONATE BY CREDIT CARD NOW