17th Annual Muck JazzFest Week 5
Bruce Forman, John Clayton, Jeff Hamilton: The Poll Winners Revisited
Jun 9 @7:30pm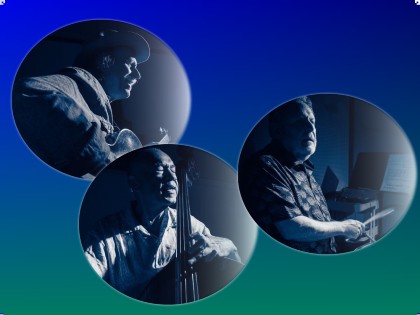 Bruce Forman (guitar), John Clayton (bass), and Jeff Hamilton (drums), bring back to life the swinging grace of their musical mentors with The Poll Winners Revisited. Performing on The Poll Winners' original instruments, Forman, Clayton, and Hamilton revisit the original trio's musical legacy. These classic instruments, together with the creative musical voices of Forman, Clayton, and Hamilton, will create a beautiful evening of homage to the extraordinary artists who inspired jazz audiences the world over.
Ticket Information:
$35 General Admission
Free for Golden Ticket Holders / No Member Discount
This concert will take place in our outdoor amphitheater. Click here for visitor guidelines.
The Muckenthaler Cultural Center ~ 1201 W. Malvern Ave, Fullerton, CA 92833
All events rain or shine. Programs and classes subject to change without notice. No refunds on purchases. Please note: $2 conv. fee per item. EVENTS HELD OUTDOORS