2022 ISB Virtual Bass Festival ~ June 10-11, 2022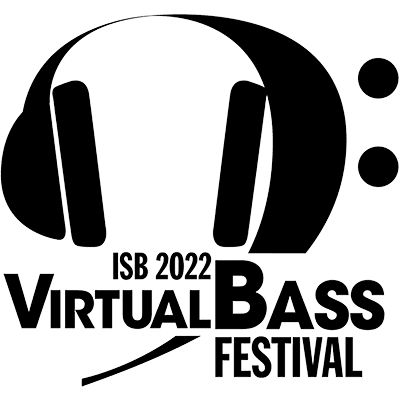 We had so much fun getting together last year, we thought we'd bring our ISB family together again for a 2-day festival, Friday & Saturday June 10-11.
Registration is now open. Member registration is just $50, full time student members register for only $25. Regular non-member registration of $75 and non-member full-time student registration of $50 include a year's digital membership in the ISB. Register now to enjoy all this:
Flexible daytime schedule! Watch what you want, when you want during and after the convention week.
Keynote address by John Clayton
Live Zoom chats with presenters
Virtual exhibit hall, make one-to-one appointments with your favorite shops and makers
Tributes to Teppo Hauta-Aho and Inez Wyrick
Celebration honoring the ISB's executive director emeritus Jeff Bradetich
Connect via live chat during evening "ISB After Hours" nightly hangs
Whether you're a current member, lapsed, or never been a member before, we've got a registration option for you! Register by Wednesday, June 1, 2022 to ensure you can attend the concerts, seminars, workshops, lecture-demonstrations, panel discussions, masterclasses, etc.
Here is a list of bassists who will appear (subject to change):
Bass ensembles, with the Bass Gang, Bassinova & Bassists with Boobs
Gary Karr celebrating Bottesini's 200th birthday with Chris West, and interviewing performer, educator and humanitarian Richard 'Dobbs' Hartshorne
Giuseppe Ettorre
Thierry Barbé
Uxia Martinez Botana
Pablo Aslan, Tango!
Petru Iuga
Rufus Reid, Jazz Masterclass
Marion Hayden, Mingus Centennial!
Eric Hochberg
Mimi Jones
Aaron Olguin
Esra Gül
Ron Carter, A Musical Life, interview by Steve Bailey
Susan Hagan, Bass Warm-ups
Zanielle Britz, Bass in South Africa
Caitlyn Kamminga, Bass in Trinidad
DaXun Zhang, Bass in China
Joel Quarrington, Bass in Canada
Fausto Borem, Bass in Brazil
Scott Dixon, Pitch and the Double Bass
Rob Nairn, Early Music
Brian Perry, Orchestral Auditions
Jeremy Kurtz-Harris, Orchestra Masterclass
Gilles Duhaut, Bows
Trevor Davis, Ask a Luthier
Robert Black, Bassists as Composers
Lynn Hannings, Pernambuco in Crisis
Doan Brian Roessler, Body and Bass
Rebecca Lawrence, Bassists for Black Composers
Claus Freudenstein, Mini-bass Program