Co-generate! Livestream on June 23 at 10am PT / 1pm ET.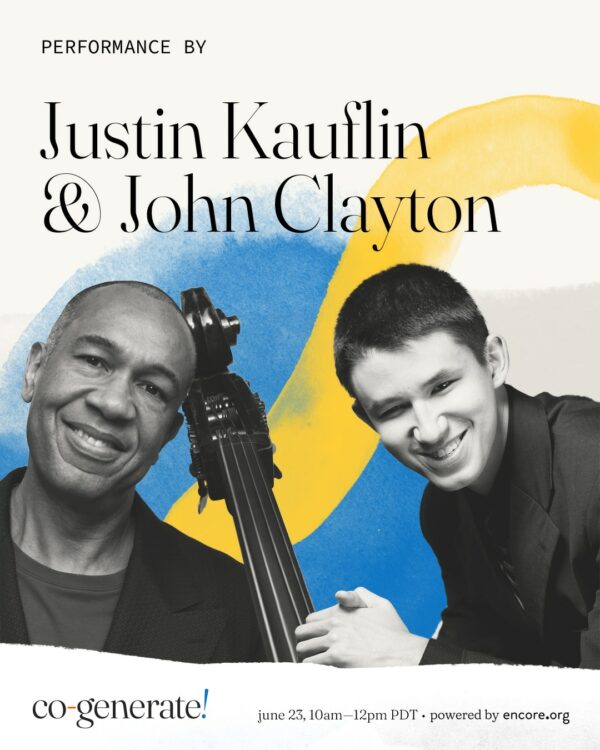 Register now for Co-generate! — a virtual, free & public event for younger & older changemakers eager to join forces & work together for a better future. June 23 at 10am PT / 1pm ET
Powered by Encore.org and MC'd by Scott Shigeoka and Harriette Cole, speakers include Krista Tippett with Rev. Jen Bailey, Angela Glover Blackwell with Eric Liu, Andrew Ahn with Lucas Jaye, Sian-Pierre Regis with Chip Conley, Marc Freedman and more. Performances by MILCK, John Clayton with Justin Kauflin, Mumu Fresh and other artists will inspire!
Start time is 10am PT / 1pm ET. See you there!