T

RI-C JAZZFEST ALL-STAR BIG BAND
Under the Direction of John Clayton with Special Guest John Pizzarelli
June 25  |  Connor Palace | CLICK HERE FOR MORE INFO. AND TICKETS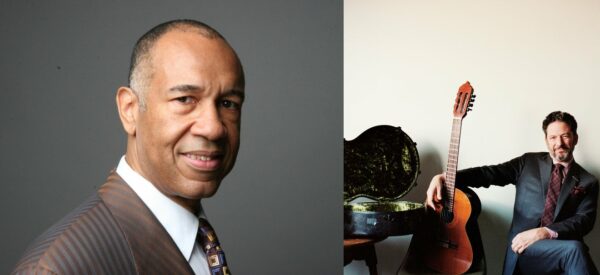 EVENT DESCRIPTION
Bassist, composer, arranger and producer John Clayton has performed alongside artists such as Diana Krall, Paul McCartney, Regina Carter, Dee Dee Bridgewater and Gladys Knight. With a Grammy on his shelf and nine additional nominations, his career highlights include arranging "The Star Spangled Banner" for Whitney Houston's 1990 Super Bowl performance (the recording of which went platinum), playing bass on Paul McCartney's Kisses on the Bottom, and arranging and playing bass with Yo-Yo Ma and Friends on Songs of Joy & Peace. As co-founder of the Clayton-Hamilton Jazz Orchestra, he's more than equipped to lead an all-star big band at the festival.
Performing with Clayton and his band is world-renowned guitarist and singer John Pizzarelli. A prime contemporary interpreter of the Great American Songbook and beyond, his repertoire includes Joni Mitchell, Neil Young, Tom Waits, Antônio Carlos Jobim and the Beatles. The son of the late, great Bucky Pizzarelli, he's been hailed by The Boston Globe for "reinvigorating the Great American Songbook and re-popularizing jazz."
Pianist Kenny Werner and Grégoire Maret will open the concert with "Between a Smile and a Tear," a centennial tribute to Werner's longtime employer, Toots Thielemans. The ever lyrical but unpredictable Werner has created a moving duo tribute with Grégoire Maret, Toot's heir apparent as the most creative and soulful harmonica player in jazz today.