A Virtual Celebration of the 300th Anniversary of Bach's Brandenburg Concertos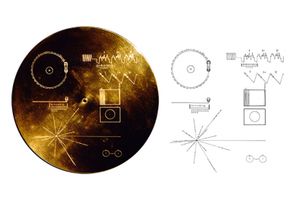 On Line Virtual Presentation, California State University, Monterey Bay
March 24, 2021
Please join what will undoubtedly be an outstanding historical event honoring one of the most significant pieces of music ever written.
The Brandenburg 300 Project announces a Virtual Celebration of the 300th Anniversary of Bach's Brandenburg Concertos and the music's placement on The Golden Record. This virtual broadcast is free and takes place on Wednesday, March 24th at 2:00pm (PST) and also at 7:00pm (PST) .
Johann Sebastian Bach wrote The Brandenburg Concertos for Christian Ludwig, Margrave of Brandenburg-Schweft and dedicated it to him on March 24th, 1721. Produced by Bob Danziger, Jeff Jones, and Doug Mueller, The Brandenburg 300th Anniversary Celebration is a free, virtual event and will present classical and jazz performances of The Brandenburg Concertos.
Performers include:
• Karl Richter and the Munich Bach Orchestra
• Black Violin
• Wynton Marsalis and the English Chamber Orchestra
• Sones de Mexico Ensemble Chicago
• Academy of Ancient Music
• Dave Brubeck
• Oscar Peterson
• John Clayton
• Sir Neville Marriner — Academy of St. Martin in the Fields
• Classical Jazz Quartet
• Brandenburg 300 Project
• The Earthing Project
• IZ
• Louis Armstrong
• John Coltrane, and more!
♣♣♣♣♣♣♣♣♣♣♣♣♣♣♣♣♣♣♣♣♣♣♣♣♣
DATE: March 24th
TIME: 2:00pm PST and 7:00pm PST
REGISTRATION: CLICK HERE