POSTPONED UNTIL FALL OF 2023:
The Clayton-Hamilton Jazz Orchestra feat. special guests René Marie and Akiko Tsuruga Mar 7 – 14, 2022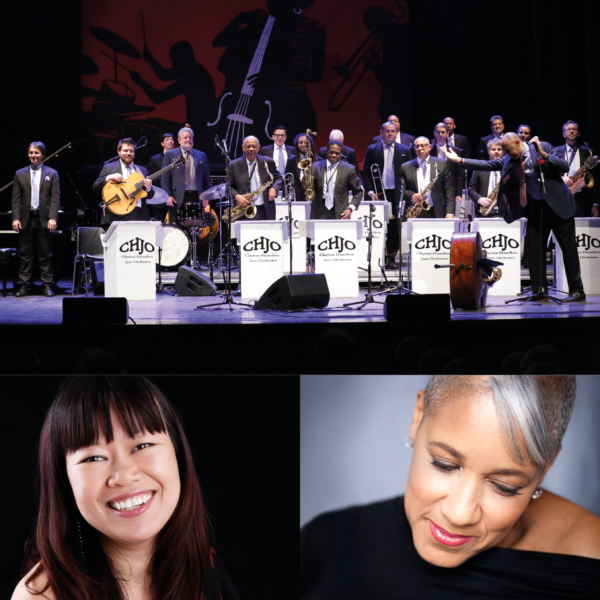 Explosive big band sound paired with female power
THE CLAYTON-HAMILTON JAZZ ORCHESTRA is an immensely grooving, swinging and soulful large formation in the guise of traditional big band sound. The CHJO will celebrate the roots and joys of big band culture with new compositions and arrangements by JOHN CLAYTON. Drummer JEFF HAMILTON will be responsible for driving the big band.
In addition to the virtuoso and brilliant soloists from the band, the CHJO has invited two soloists. The singer RENE MARIE has great potential. With her warm voice, enormous range and her ability to breathe soul into the songs, she has already received a number of awards. The Japanese AKIKO TSURUGA has her Hammond B3 organ under control. She swings in competition and at the end is the winner with her feeling for swing phrasing.
ARTISTS
John Clayton – leader, bass
Jeff Hamilton – drums
René Marie – vocal
Akiko Tsuruga-hammond B3
The Clayton Hamilton Jazz Orchestra