ALONE TOGETHER: JOHN CLAYTON & GERALD CLAYTON
Piano & Bass Duo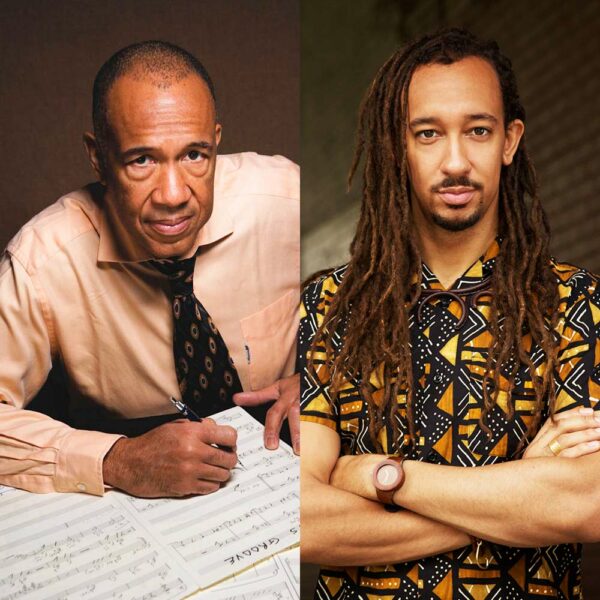 LIVE PERFORMANCE
THU, MAY 20 • 7–8 PM PT (10–11 PM ET)
ENCORE BROADCAST w/ ARTISTS IN THE LIVE CHAT
SUN, MAY 23 • 6–7 PM PT (9–10 PM ET)
CONCERT ON-DEMAND
SUN, MAY 23 • 7 PM PT – WED, JUN 30 • 11:59 PM PT
CLICK HERE FOR MORE INFO. AND TICKETS
PLEASE NOTE
Ticket holders will have access to the live stream, rebroadcast, and will be able to watch on-demand (unlimited views allowed).
Keeping it in the family, two generations of jazz mastery unite on the Miner stage for this exclusive live concert by GRAMMY-winning bassist John Clayton and his son, piano virtuoso Gerald Clayton.
A veteran of the Count
Basie Orchestra, Diana Krall, Monty Alexander, Milt Jackson, Quincy Jones, and countless others, John Clayton has led the all-star Clayton-Hamilton Big Band with drummer Jeff Hamilton and his late brother, saxophonist Jeff Clayton, for over 35 years.
Among the finest pianists of his generation, Gerald Clayton was a finalist in the 2006 Thelonious Monk International Jazz Piano Competition and has worked widely with Roy Hargrove and Charles Lloyd, while releasing five brilliant albums as a leader including his GRAMMY-nominated 2020 Blue Note debut, Happening: Live at the Village Vanguard.
For this show, father and son will showcase their years of musical connection in an evening of originals and standards.
Support John Clayton & Gerald Clayton. Support SFJAZZ's mission.
Proceeds from this purchase and contributions to the 50/50 Fund will be split 50/50 with the artists and SFJAZZ.