"The Poll Winners" concert, featuring Bruce Forman, John Clayton and Jeff Hamilton
Sunday, November 28, from 2:00 to 5:00 PM (Pacific)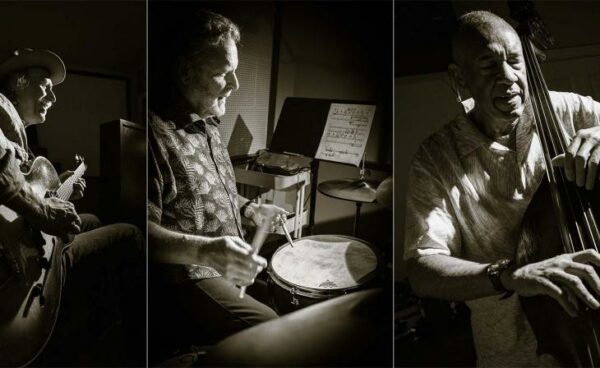 Sunday Jazz Salon presents a jazz trio that echoes back to the greatest days of jazz! CLICK HERE FOR INFO. AND TICKETS
Inspired by the 5 albums produced from 1957 to 1976, when Barney Kessel, Ray Brown and Shelley Manne held first place in the Metronome, Downbeat and Playboy Jazz polls and fresh from recording their "Reunion" CD, on which they play Barney's guitar, Ray's bass, and Shelley's drums, the Sunday Jazz Salon welcomes Bruce Forman, John Clayton and Jeff Hamilton!
The concert will be presented in the 3rd floor Main Ballroom of the Los Angeles Athletic Club, limited to 30% capacity. All attendees must be fully vaccinated, and masked. Light refreshments, and a cocktail bar will be available.
Purchase Tickets To Attend, or To Live Stream, the November 28 Concert!