John Clayton with Gerald Clayton – Tribute to MLK Jr.
Monday, April 15th, at 7:30PM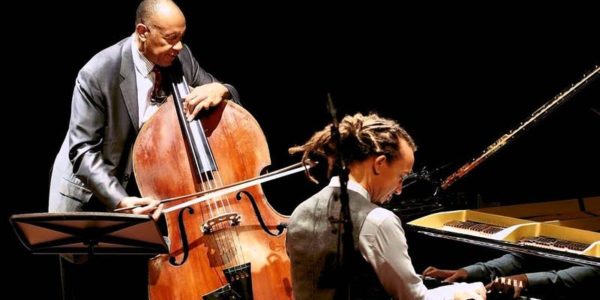 SoulPatch Music Productions is proud to present GRAMMY-winning bassist/composer/arranger John Clayton and acclaimed pianist Gerald Clayton with a program featuring the music of social justice and the civil rights in tribute to the life and legacy of Dr. Martin Luther King Jr. The performance will take place on Monday April 15th, at 7:30pm at the Old Church Concert Hall and will also feature Portland's BRAVO Youth Orchestra's "Esperanza Spalding String Ensemble" along with other special guests. A portion of the proceeds will be donated to Portland's historic Vancouver Ave Baptist Church— a pillar and a stalwart of the African-American community, and the only church in Portland where Dr. King preached, giving his sermon "The Future Of Integration" in 1961. This event is made possible by a grant from Regional Arts and Culture Council. SoulPatch Music Productions is a small, Portland-based organization presenting world-class jazz performances in intimate venues and at reasonable prices.