JOHN CLAYTON, JAZZ DOUBLE BASS, WITH THE BUTLER UNIVERSITY JAZZ ENSEMBLE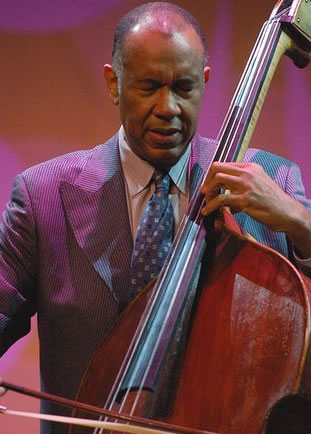 THURSDAY APRIL 9
7:30 PM
Schrott Center for the Arts
Sponsored by Dr. Bill and Susan Kleinman
This event is free and open to the public. No ticket is required.
The JCA Signature Series is a high-impact artist residency program for student enrichment and community enjoyment.
John Clayton is a natural born multitasker. The multiple roles in which he excels — composer, arranger, conductor, producer, educator, and yes, extraordinary bassist — garner him a number of challenging assignments and commissions. With a Grammy on his shelf and eight additional nominations, artists such as Diana Krall, Paul McCartney, Regina Carter, Dee Dee Bridgewater, Gladys Knight, Queen Latifah, and Charles Aznavour vie for a spot on his crowded calendar.
The Butler University Jazz Ensemble will feature Mr. Clayton on a program of his compositions and arrangements.