Vail Jazz Workshop: Aug. 24 – Sep. 2 | 2019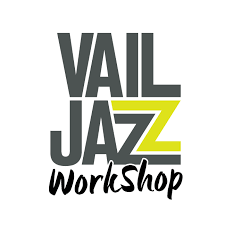 CLICK HERE FOR MORE INFO.
Each year, a dozen of North America's most dedicated, gifted and promising young jazz musicians are chosen from a broad field of talented applicants, receiving scholarships to participate in the 10-day Vail Jazz Workshop. Organized in conjunction with the Vail Jazz Festival, this highly regarded curriculum is now in its 24th year, mentoring 274 high school-aged musicians since its inception.
The Vail Jazz Workshop, among the longest-running programs of its type, enables the student musicians to study and be coached in an environment that emphasizes intense interaction with instructors and fellow students, while providing them with the unique opportunity to perform alongside legendary professional musicians at the Vail Jazz Party over Labor Day Weekend.
It is a rigorous learning experience that is conducted exclusively, and uniquely, without any written music, emphasizing listening skills, improvisation, and playing by ear. The Workshop covers jazz theory, group lessons, private lessons, jazz improvisational work, ensemble participation, and multiple performance opportunities.
By anecdote, reputation and word-of-mouth—from students and professionals alike—the 12 annual slots at the Vail Jazz Workshop are among the most coveted music scholarships among pre-college jazz musicians today.
Many Workshop alumni have advanced to highly successful musical careers, garnering numerous awards, Grammy® nominations, albums, and tour dates with jazz notables, as well as fronting their own groups at notable jazz venues and festivals throughout the world. This, in turn, supports the stellar reputation of the Vail Jazz Workshop as one of the finest performing jazz study opportunities in the world. And, in a nod to the exceptional talent the Workshop has nourished over many years, the Vail Jazz Festival annually features returning alumni—now professionals—to perform as the Vail Jazz Alumni ensemble.
The Workshop is directed by John Clayton, bass, Jeff Clayton, sax/woodwinds, Bill Cunliffe, piano, Wycliffe Gordon, trombone, Lewis Nash, drums, and Terell Stafford, trumpet.  Each of these exceptional teachers is greatly in demand on the international jazz scene, often sacrificing far more remunerative opportunities to "pay it forward" by sharing their time and talents as teachers and mentors to aspiring jazz musicians.
Each year, a live recording of the performances by the Workshop students, billed as the "Vail Jazz All-Stars," at the Vail Jazz Party is turned into a double CD, for sale to the public. All proceeds will be used to provide scholarships to students for the following year's Workshop. The CD of the Vail Jazz All-Stars is available to purchase at Vail Jazz events or by calling a member of staff.