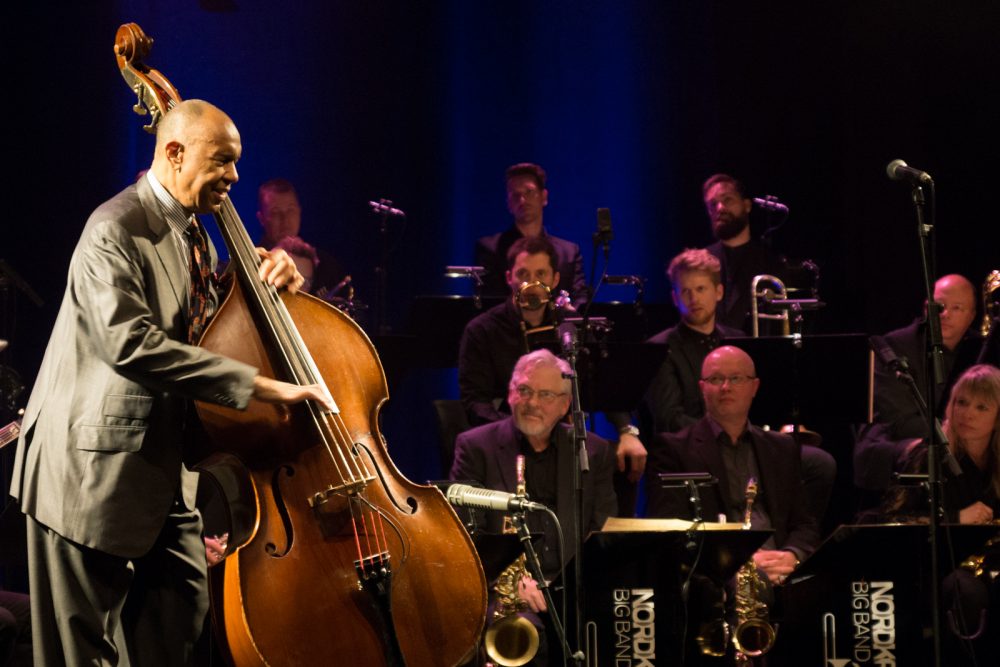 Time and place: Fri 13 April 2018 at 
20:00, Kappelborg, Skolevej 5, Skagen
BUY TICKETS
Time and place: Sat 14th April 2018 at
19:30, Folkekirkens Hus, Old Torv 4, Aalborg
Nordkraft Big Band is proud to present the American big band leader and jazz bassist. This time John Clayton returns as an artistic director of the Nordkraft Big Band. He will be with Nordkraft Big Band in 2018 and 2019 and will work with and develop the musical and artistic level of the big band. Of course, concerts will of course be played!
Once again we promise a concert with one of the biggest live jazz musicians on the international big band scene.
The repertoire will consist of Clayton's own bigband events that rely on Count Basies, Duke Ellington's and Thad Jones's legendary colors and sound images. It's all spiced with interesting touches on the double bass from the master himself.
Contributors: Nordkraft Big Band, John Clayton (conductor) and Sæby Bigband (20.00-20.30)