JOHN CLAYTON M. NORDKRAFT BIG BAND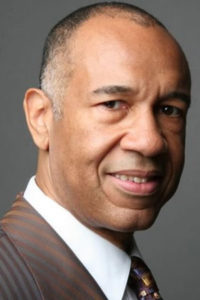 Cultural houses and the theater is proud again this year to present a big band concert in the world. In 2015 it was DR Big Band, in 2016 the year's jazz name Kathrine Windfeld. In 2017 it becomes Nordkraft Bigband in collaboration with the legendary American jazz bassist, composer and conductor John Clayton. We promise a spectacular concert with one of the greatest living jazz musicians in the big band scene.
JOHN CLAYTON
Are including very known for his longtime collaboration with the Canadian pianist and singer Diana Krall, but with a Grammy on the shelf and a further eight nominations fighting many other great artists also for a place in his crowded calendar.
Besides the role as bassist, is Clayton also leader of one the best big bands in America, The Clayton-Hamilton Jazz Orchestra. Clayton has worked with Diana Krall, Paul McCartney, Regina Carter, Dee Dee Bridgewater, The Count Basie Orchestra, Queen Latifah, Charles Aznavour, Whitney Houston, Milt Jackson, Monty Alexander and many others.
NORDKRAFT BIG BAND
Northern Force Big Band of Jyllands leading big bands and has roots in the American big band tradition. Big band has among other things
worked with Szhirley, Nikolaj Bentzon, Bobo Moreno, Birthe Kjær, Niels Jørgen Steen, Robben Ford (USA), Veronica Mortensen,
Mike Andersen, Sinne Eeg, Roger Neumann (USA), Søren Sko and Dorthe Gerlach.
Friday, April 7, 2017 at. 20.00