LOS ANGELES JAZZ SOCIETY TO SALUTE JOHNNY MANDEL AT
2017 JAZZ TRIBUTE AWARDS & CONCERT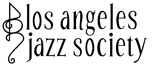 NOVEMBER 18, 7 PM – VIP RECEPTION AT 6PM
RICARDO MONTALBAN THEATRE: 
HOLLYWOOD 
EVENT OVERVIEW
The 2017 Jazz Tribute Awards will celebrate Grammy and Oscar wining composer/arrange Johnny Mandel on November 18th.
Join us at the Montalban Theatre, located at 1615 Vine St, Los Angeles 90028, and you'll hear many of his notable compositions including: 'Suicide Is Painless" (Theme from M*A*S*H); "Emily", "A Time for Love", "Close Enough for Love" and of course "The Shadow of Your Smile" (1965 Academy Award for Best Song and 1966 Grammy Song of the Year). Three more Grammy's followed – in 1981 for Quincy Jones's album Velas, 1991 Natalie Cole and Nat King Cole's "Unforgettable", and 1992 Shirley Horn's album Here's to Life.
Johnny has worked with Count Basie, Frank Sinatra, Barbra Streisand, Tony Bennett, Peggy Lee, Anita O'Day, Diane Schuur, and Shirley Horn, to name a few. He has also composed, conducted and arranged for numerous movie soundtracks and TV series.
The Shelly Manne New Talent Award will be presented to brilliant young trumpeter Joey Curreri.  An additional featured award recipient will be announced shortly.
John Clayton, past recipient of the Jazz Tribute Award will once again serve as Musical Director
Tickets range from $30.00-250.00. The concert will begin at 7pm with a special VIP reception at 6pm.
For advance info, please contact the office at 818-994-4661.
Parking Information:
parking available on site