The Clayton Brothers Quintet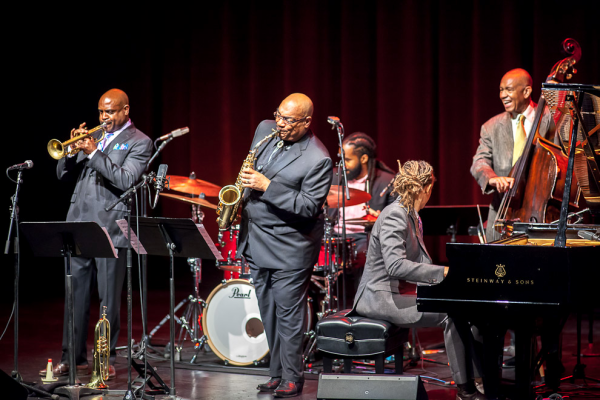 Jazz @ the Bistro
The Harold & Dorothy Steward Center for Jazz
3536 Washington Avenue
St. Louis, MO 63103
The Clayton Brothers Quintet
Admission: Tickets start at $35; $10 students.
Box office: 314-571-6000.
Subscriptions On Sale Now. Click "Buy Tickets" for more information on subscribing. Single Tickets Go On Sale August 10, 2016. Buy Tickets
Exclusively Sponsored by Nancy & Ken Kranzberg
"the Clayton Brothers are after some specific genial and rugged pleasures in jazz that come directly from the early 1960s." – The New York Times
Recognized by many as the hardest swinging ensemble in jazz, the Clayton Brothers exhibit a unique depth of feeling in their music. Bassist John and saxophonist Jeff Clayton prove conclusively that while blood may be thicker than water, it can also carry an unimpeded flow of pure creativity. Originally formed in 1977, the brothers continue to share a common musical vision bristling with surprises, delights, and the kind of musical telepathy that could only come from tuned-in siblings. With long-time band mates including John's son Gerald Clayton on piano, dynamic trumpeter Terell Stafford, and drummer Obed Calvaire, the Clayton Brothers Quintet will get everyone back in the swing of things!