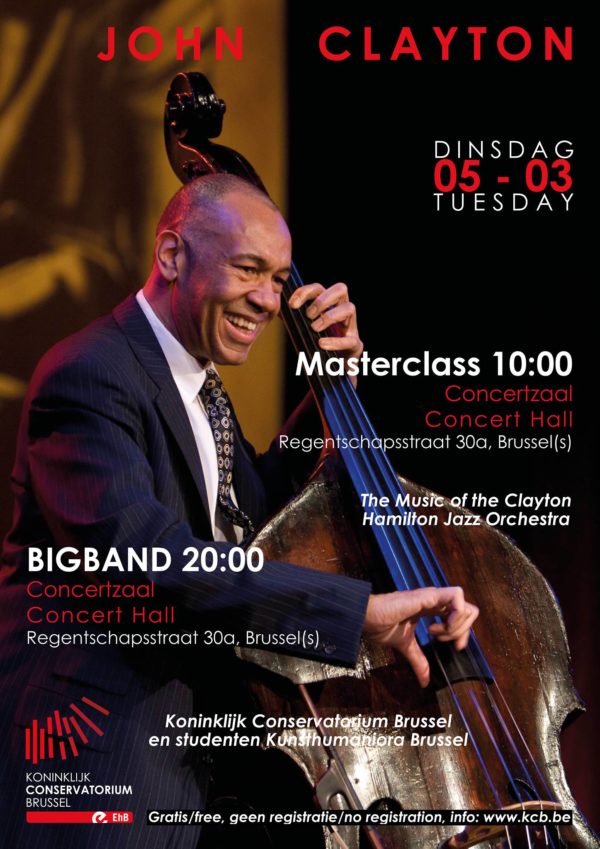 On the 5th of March John Clayton gives a MASTERCLASS,
from 10:00h till 13:00h.
In the evening he conducts a CONCERT, from 20:00h till 21:30h!
The orchestra consists of students of the Koninklijk Conservatorium Brussel and students of the Kunsthumaniora Brussel.
Together they present you:
The Music of the Clayton Hamilton Jazz Orchestra.
FREE & NO REGISTRATION
WHERE
Big Concert hall, Regentschapsstraat 30a Brussels
More information at: https://www.kcb.be/en/calendar/john-clayton-masterclass-bigband