ROGER KELLAWAY Bruce Forman, John Clayton
@ Feinstein's at Vitello's
"Journey with me through the melodies of my life"
Doors: 6:30 PM
/
Show: 8 PM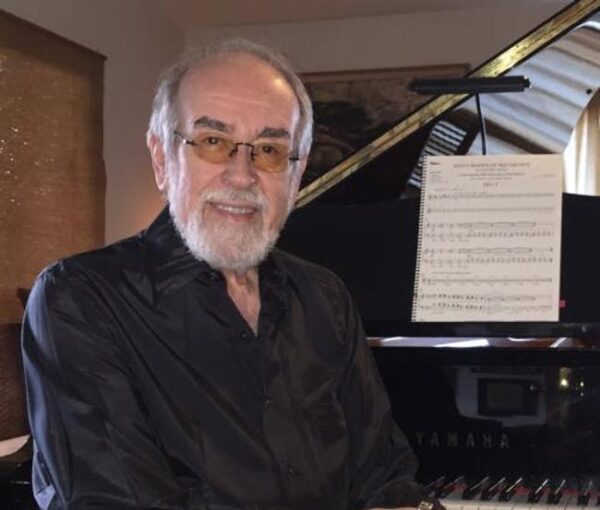 Roger Kellaway – Grammy Award winner and Academy Award nominated Pianist/Composer, has recorded more than two hundred and fifty albums. He's worked with everyone from Ellington to Elvis, Joni Mitchell to Barbra Streisand, and Quincy Jones to Yo-Yo Ma.

Kellaway is not only a major pianist, he is a composer of protean ability, writing in the music fields of jazz, classical and "pop", also scoring for films and television. Some as "crossover", "chamber jazz" and describes Roger's acclaimed "Cello Quartet" albums by others as the beginning of "New Age" music. They were the first in an eclectic array of projects beginning in the 1960's. Roger's commissions include a ballet for George Balanchine and the New York City Ballet, orchestral pieces for the New York Philharmonic, the Los Angeles Philharmonic, the National Symphony, the New American Orchestra, and a variety of chamber works for Carnegie Hall.

Kellaway is currently busier than ever. He's recorded another Trio CD – "New Jazz Standards", which is receiving great reviews! His most recent commission, "Many Moods Of McCartney", a performance piece for two pianos, bass and drums is a 30 minute Jazz exploration of ten songs by Sir Paul McCartney, and was premiered to standing ovations at an Ashville Symphony concert; later in NYC and Los Angeles. Roger will celebrate his 80th birthday this November, playing with his trio at the new Birdland Theater in NYC, then Feinstein's at Vitello's in LA, with more events to follow into 2020.

—

A minimum of $20.00 is required per person while inside the showroom. Dining in the restaurant or any of our bars does not apply to the showroom minimum. Service fees apply to all tickets purchased via Eventbrite, at the door, and/or at the Box Office. Valet parking available with validation for $6.

PLEASE NOTE, $20 MINIMUM ON FOOD OR BEVERAGES
Doors: 6:30pm // Show: 8:00pm

Guests requiring accessible seating should book directly by calling 818-769-0905

Parties of 7 or more must be booked directly with the venue by calling 818-769-0905. Big group seating is not guaranteed.
Venue Information:
Feinstein's at Vitello's
4349 Tujunga Ave
Studio City, CA, 91604